Meet our colleague Jeroen Nijenhuis. Working at Beeliners as business development manager since a few weeks. Since starting at Beeliners, Jeroen has felt right at home due to his background in embedded software engineering and the employees already familiar to him.
Want to meet Jeroen in person? He is always up for a cup of coffee. Send Jeroen an e-mail and he will contact you.
Working with customers
When working with clients, Jeroen believes it is important to have an advisory role, thinking long term. In doing so, he wants to be a partner and stay far away from the classic customer-supplier relationship. Thinking along in the innovation process: 'What problem does the idea solve? In doing so, Jeroen gets the most pleasure out of combining technology with the company's product or service. Jeroen cites a great example of this:
"Think for example of Heinz, known for its ketchup. But why is Heinz actually the greatest in its field? Not because it necessarily has the tastiest taste, but because they were the first to use technology to fill and seal bottles. That suddenly made it possible to preserve ketchup for a very long period of time. Something that was absolutely impossible before that. Technology is the enabler."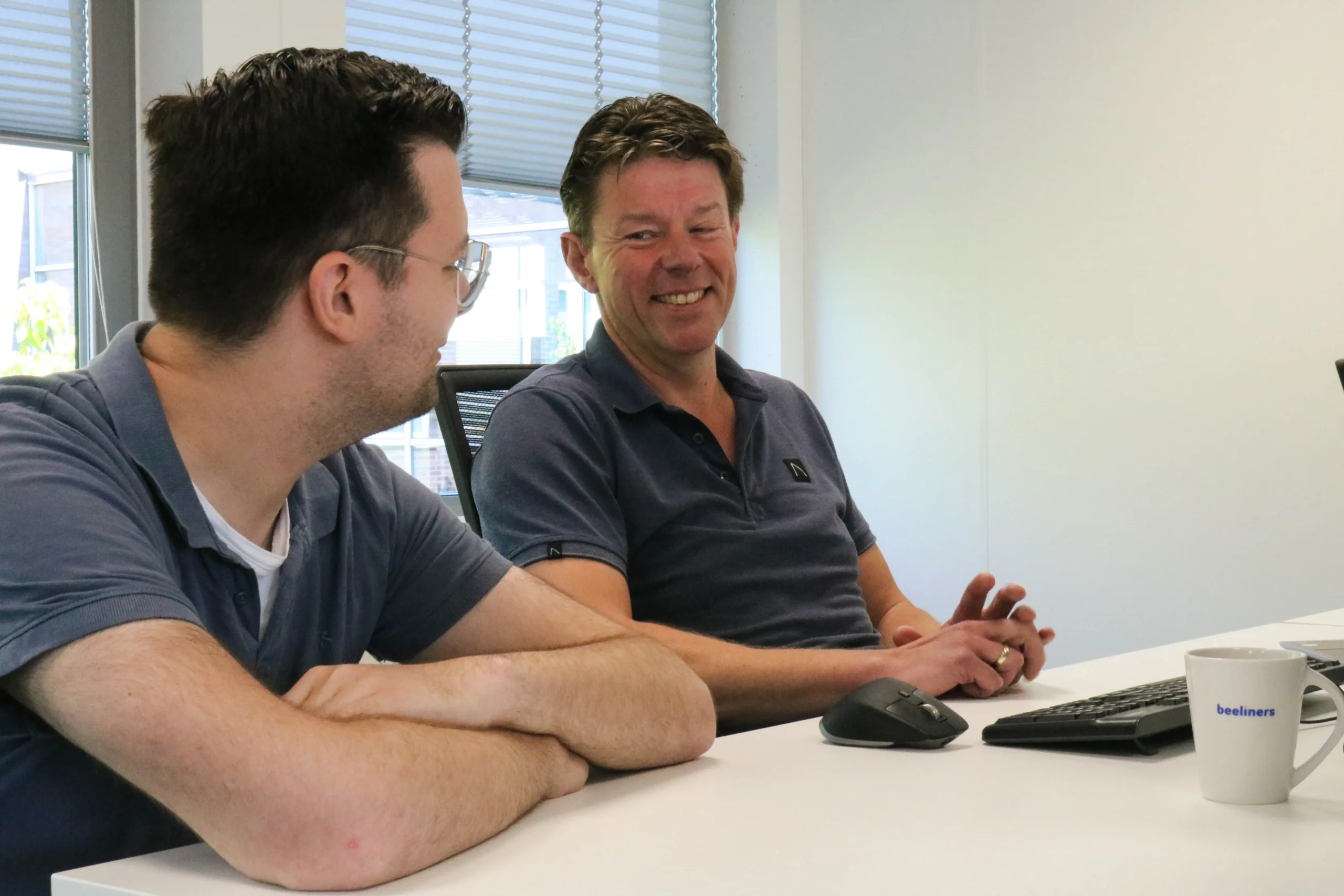 Jeroen believes it is important to keep thinking from the customer perspective, to stay interested in the customer and maintain relationships accordingly. Only then do you really know how someone is doing. Jeroen is accessible and easy to reach. He will not run away from his responsibilities and is more likely to choose to solve a challenge himself rather than handing it over to someone else.
In addition, prevention is better than cure. That is why Jeroen will continuously keep talking to his clients. Should a challenge still come his way, he finds it important to keep thinking from the customer's perspective. Wanting to solve it together. Then you often work it out together.
Background and experience
Jeroen has not always worked as a business development manager. Indeed, he is technically educated and has worked for years as an embedded software engineer, first in at a company Almelo and later at Alten Technology, a technical service provider in the high technology domain.
After years of working as a techie, Jeroen made the switch to a commercial and management role. A striking choice, as techies often experience commerce as people working for themselves and not for someone else. In fact, Jeroen made the switch to commerce because he wants to make the customer happy. He wants to add value for the customer, not for himself. In this, he takes an honest, sincere and sustainable approach. Working together, not alone. At first, Jeroen never expected to actually win a customer, but thanks to his advisory approach with customers, he succeeded.
Jeroen's position within Alten Technology was very similar to having his own company within a larger company. Jeroen experiences a lot of ownership and entrepreneurship. His function actually consists of all the other functions within a company: HR, recruitment, sales, marketing. For this to succeed, it is important to be able to think long-term. A tricky task.
"The first period in commerce were exciting. It was mainly a period of a lot of figuring out and pioneering. After all, how do you tell your story? Working in engineering offers security. Does something break down? Then you are able to fix it yourself. People don't work like that. They are unpredictable. You don't know if someone will like talking to you. But after a few years of experience, you notice more and more success and self-confidence grows," Jeroen says.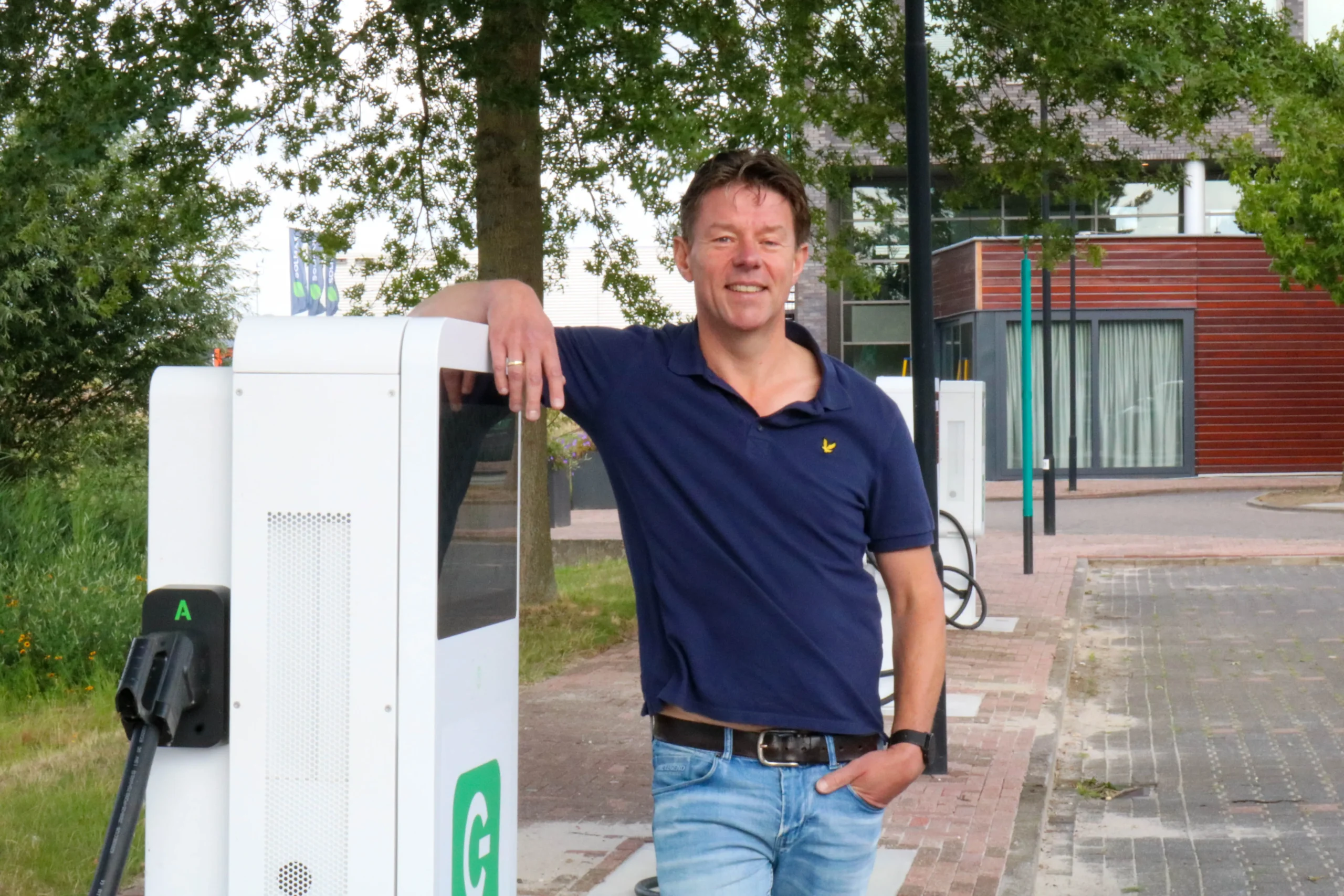 In the first years at Alten Technology, Jeroen worked in a small team. He had responsibility for fewer than 10 colleagues and operations in the eastern part of the country. Jeroen wanted nothing more than to grow the business. It succeeded! The customer base was increased, services were expanded and more employees were hired. Alten Technology became a real household name in the east of the country.
And soon events were organised, several schools sought cooperation and the 'Alten Playground' was created. The 'Alten Playground' is all about sharing knowledge with the team but also with customers. This concept within Alten Technology started small within Jeroen's team, but grew over the years into a concept within all locations and departments. All because of the thought: 'Why keep everything to ourselves if we can also share it with others?'
After more than 13 years working in a commercial role within Alten, Jeroen decided it was time for a new challenge. He is quitting Alten Technology and looks back on a career in which the team has grown to 50 people and many long-term customer relationships have been established. Many customers started with something small. The moment this goes well, it inspires confidence. So many customers grew into permanent partners.
Working as a Business Development Manager at Beeliners
Jeroen is a real addition to Beeliners' Business Development team. With his knowledge and experience, he fits well within the team and his drive to build Beeliners even further and to want to pioneer fits well with the objectives the company has set.
Jeroen: "Beeliners is good at what we do around existing disciplines. Perhaps we could expand into new disciplines, think of AI, for example. I would like to think along and assist in that. For me, it is important to innovate together with the customer and the team and come up with good products. I also find it important to work with nice people. Then I am really in the right place at Beeliners."
Jeroen is unique and distinctive in his work because he wants to remain completely himself. Interested, passionate, substantive and wanting to add something. That's Jeroen Nijenhuis.