To check whether your idea is really as good as you think it is, it is good to make a prototype of it. Making a prototype does not have to be so difficult or cost a lot of money or time. In this blog article, you will read about three quick and cheaper ways to make a prototype.
With the help of a prototype, you get a good picture of your idea. You will quickly discover where there are possibilities for improvement. You can also use a prototype to test your product. It is a good way of investigating what is good about your idea and where there are still opportunities.
Do you want to innovate and have your idea developed in collaboration with Beeliners? We would love to help you! Feel free to drop by for a cup of coffee and we will be happy to discuss the possibilities with you.
1. 2D prototype
To get a good idea of your idea, it is smart to start with a 'simple' drawing. Speech and written text are often open to interpretation, which can lead to confusion in the implementation of your idea. Certain functions end up in a different place than you had envisaged or are even omitted altogether.
By making a drawing of your idea, even if it is only a sketch, you can indicate much better how you envisage your idea. Pictures bring an idea to life. Besides, with pictures you can point things out and name details.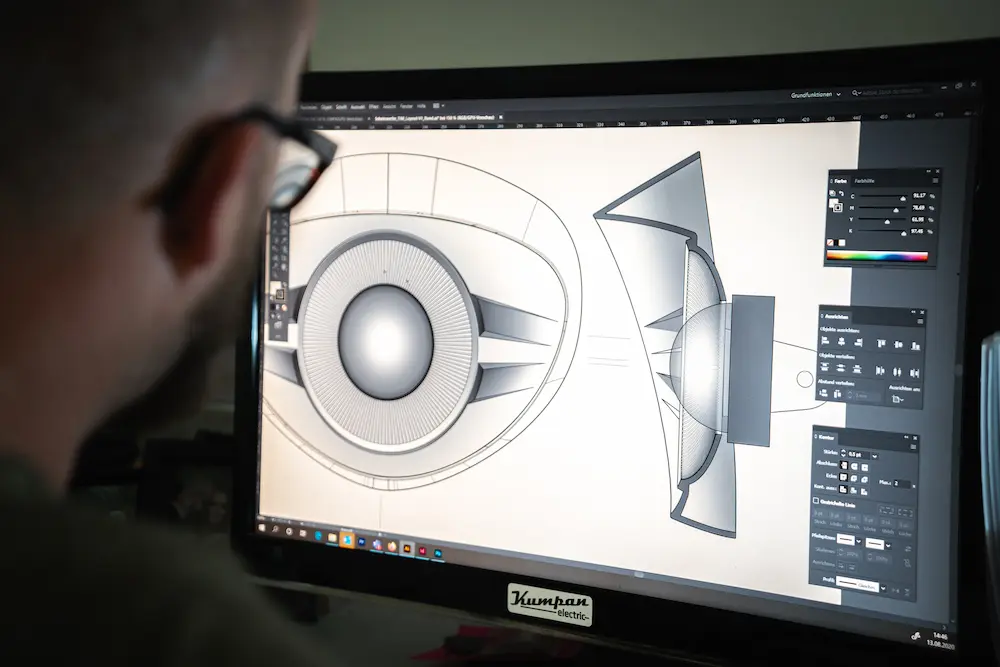 Your idea in one image
By capturing your idea in one image or illustration, you can pitch your idea quickly. The point is to capture the essence of your concept in just one image, whether you can draw or not. Of course, you may also use text or details, as long as your drawing can be understood within seconds. Indeed, simplicity is a good indicator of whether your idea can be understood.
2. Physical prototype
Once your idea is well and truly on paper, you can move on to the next step: making a 3D version. At this stage, your prototype is nothing more than a cheap physical representation of your idea. By having a physical prototype in your hands, you can see and assess your idea from all sides. This way, you will still come to insights you had not discovered from your drawing.
When making an initial prototype, you can use anything. For example, empty boxes, rolls of toilet paper, coffee cups, string or wool and pieces of textile. After all, your prototype doesn't have to work yet. You just want a simplistic representation of your idea. By putting something together yourself, you can think better about the shape of your product and how your product will add value in practice.
3. Realistic prototype
Finally, you can work on a working prototype. This prototype will give you the feeling that you have the final product in your hands. Yet it does not have to be perfect. You want to give an impression of your idea, test it and get feedback.
For a realistic prototype, you can use a 3D printer, for example. You can create a design yourself, or hire a company to support you in this.
Working on your prototype together with Beeliners
Do you have a good idea for a product, service, process or technological innovation? And would you like to develop your idea into a prototype?
When working with Beeliners, we help you throughout the process. We think along with you and create a prototype together. We would love to help you! Feel free to drop by for a cup of coffee and we will be happy to discuss the possibilities with you.
Also interesting
Various types of prototypes, 3 categories

When you want to develop your idea into a physical product, it is important to create a prototype to discover what your strengths and pitfalls are. There are many types of prototypes to choose from. Discover the different types of prototypes in this blog. Prototypes come in many different… Read More

Prototype ready, where to go from here?

The time has come! Your prototype is ready. You have developed all your ideas into a physical copy. Now it is time to take the next steps. How will you market your prototype? And what needs to happen first? Once your prototype is ready, your product is not yet ready… Read More

What is a prototype?

You have a great idea for renewal or innovation within your company. How do you make sure your idea becomes reality? A prototype will give you a good idea of how your idea will develop. But what is a prototype? When developing new ideas, a prototype is often used. In… Read More