Many households -as well as offices- now have one or more smart devices in their homes. Think, for example, of your RING doorbell, your Google Home speaker or your robot vacuum cleaner. But did you know that the security of these devices is not always accurate? An inadequately secured device in your home or office can pose a huge risk.
Having a secure Wi-Fi is key. This also applies to your smart (IoT) devices, after all, they are connected to your wifi network. But how do you make sure your wifi is properly secured? In this blog, we give handy tips for securing your smart devices. In addition, you can download a free handy checklist that you can use to check how well your devices are secured.
Wondering if your smart devices are already secure? Download our free checklist for well-secured smart devices.
Why securing your wifi is important
If your Wi-Fi network is insufficiently secured, you are at great risk. Outsiders or even Internet criminals can access all your company data and information without too much effort. In addition, you run the risk of:
People with evil intent can engage in illegal activities using your Wi-Fi network. This will get you in trouble privately or your company.
Anyone, including unauthorized people, can access shared files, printers and devices on your network.
Your computers and laptops are easily infected with a virus or used for attacks.
Your Internet traffic is easily intercepted, so your messages and login credentials are quickly captured.
Your Internet speed goes down because anyone can just use your connection.
Securing smart devices: 7 tips
Now that you see the need for a well-secured Wi-Fi, of course you also want to know what you can do to properly secure your smart devices.
1. Don't make your password too simple
Always change the default password of your Wi-Fi network and Web interface. When doing so, do not choose a simple password that is easy to figure out. For example, based on your last name, zip code or street name. In addition, short passwords are also easy for hackers to guess. After all, they use programs to try out many letter and number combinations per minute.
It is also advisable to use a different password for each smart device. Once the hacker has hacked one device, he will not immediately have access to all your other devices as well.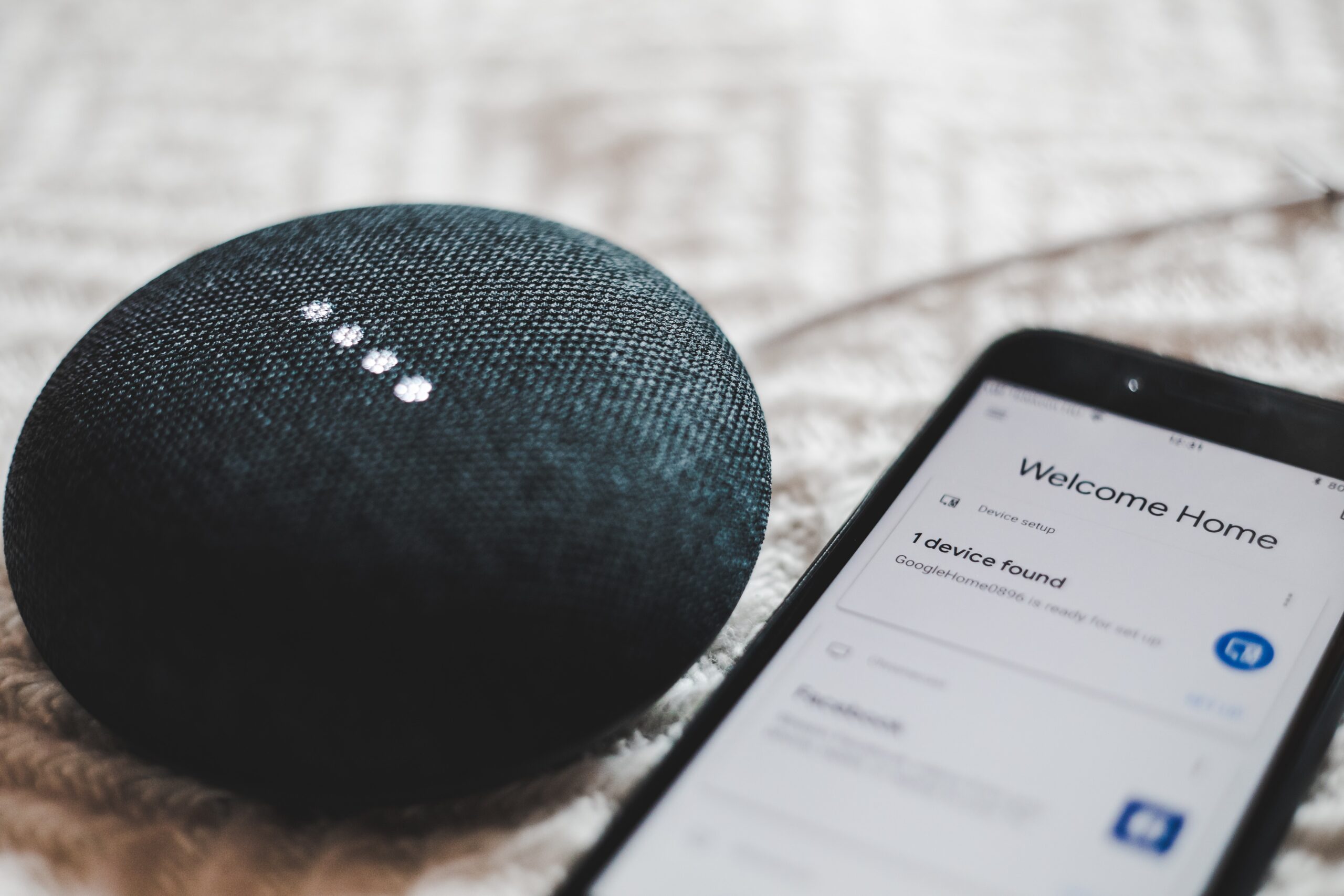 2. Make use of two-step verification
Implement two-step verification on devices whenever possible. Two-step verification is additional security for your devices. This form of security verifies that you are actually the one trying to log into the devices. This is done, for example, via an SMS code or a code via the Authenticator app.
3. Keep all smart devices up-to-date
Thanks to your smart devices, cyber criminals manage to "eavesdrop" on your connection. This gives them easy access to your Internet connection and thus also to your private files and data. Manufacturers of your devices are also aware of this and therefore regularly develop updates for your devices to make repairs and add new security. Therefore, do not delay the updates of the devices.
4. Set up a guest network
It is recommended to set up a dedicated guest network. Give this network a different password than your regular network to keep it strictly separated from your regular network. Using a guest network, your visitors can access the Internet, but not your shared files and devices such as printers.
Tip: Connect all your smart IoT devices to your guest network and not your regular network. If a hacker does manage to hack one of these devices, they won't be able to access all your data, files and devices directly.
5. Don't share unnecessary information with your smart devices
When installing and pairing smart devices, they ask for a lot of information. This is to give you the best possible experience with the product. However, it is a risk to share (privacy-sensitive) information with your smart devices. Therefore, do not fill in the fields that are not required. This way you limit the risk.
6. Switch devices off when not in use for a longer period of time
Are you on vacation for a longer period of time? Or do you only use your smart devices sporadically. Switch off your devices when you don't use them for a longer period of time. That way a hacker can no longer access them.
7. Disable UPnP
UPnP stands for Universal Plug and Play. With UPnP, devices connect without difficult configuration, such as manually opening ports. However, the technology is fraught with security risks that allow hackers to access your devices via the Internet.
Checklist 'Security smart devices'
Are you curious if the security of your smart devices is already secure and how many of the above points you can already check off? We have made a document of the above tips in which you can easily check off everything. You can download this checklist for free!
Innovating with Beeliners
Are you looking for a cooperation partner for your innovative ideas? And would you like to look for these in cooperation with Beeliners? We would love to help you! Feel free to contact us and drop by for a cup of coffee during which we will discuss the possibilities with you.
Also interesting
What is Internet of Things?

You've probably seen the term Internet of Things (or IoT) come up before. You may have a rough idea of what the IoT means and/or entails, but did you know that IoT refers to all objects that are connected to the Internet? So also cars, home appliances and wearables. The… Read More