You've made your decision: it's time to start improving a certain product or to think up something completely new. An innovation plan with a well thought-out strategy is an important starting point. In this blog we discuss the creation of an innovation plan. We also give you tips to make it concrete and tangible.
Suppose you have a company in gas fireplaces. Because the government is striving for a climate-neutral society, there is a lot of pressure on you and your colleagues. How does the company maintain a good market position? And how do you ensure that all employees keep their jobs in a changing market? For you there is no doubt about it: innovation is the solution.
In this blog, we'll focus on creating an innovation plan:
Are you also interested in using a 3D printer to turn your idea into reality? We are happy to assist you. Feel free to drink a cup of coffee with us to discuss the possibilities.
Make the innovation plan concrete with a prototype
A prototype is a tangible product and not a theoretical model. Wanneer je jouw collega's moet overtuigen van de meerwaarde van jouw innovatie, is het met een prototype direct duidelijk waar je het over hebt. And we also know approximately how much money, time and manpower it will cost to build.
Start with requirements (and wishes)
Before you start working on a prototype, it is important to know what requirements and wishes you have for the new product. The industrial designer needs specific technical details to create a prototype that exactly meets the needs and requirements.
In this case, it is good to first draw up a program of requirements. Hierin leg je de harde eisen vast. De overige wensen zet je onder de noemer nice to have. Door alle eisen en wensen op een rijtje te zetten, ontstaat er overzicht en focus. Now that this is clear, you must answer the following question: do you have the expertise to build the prototype yourself?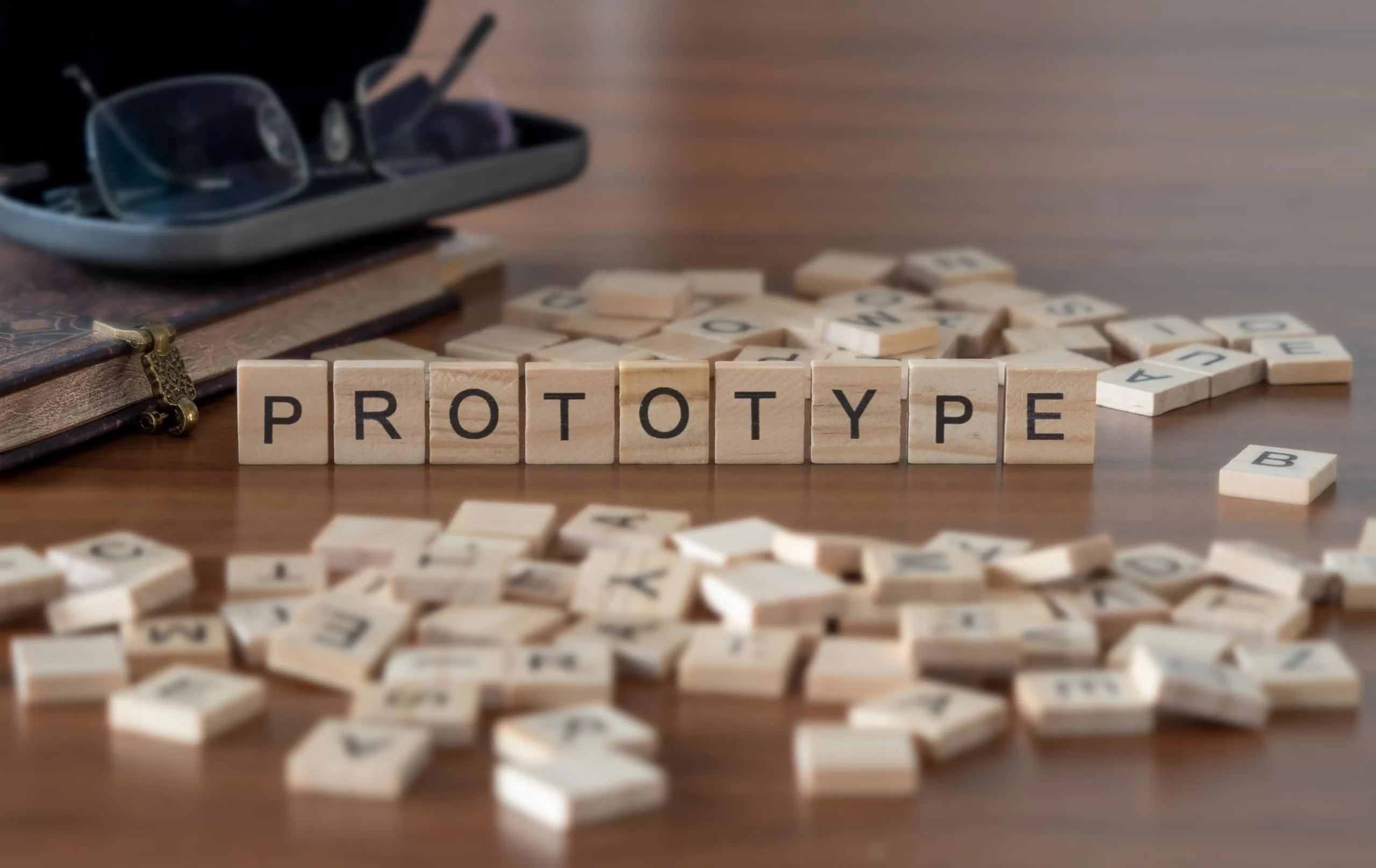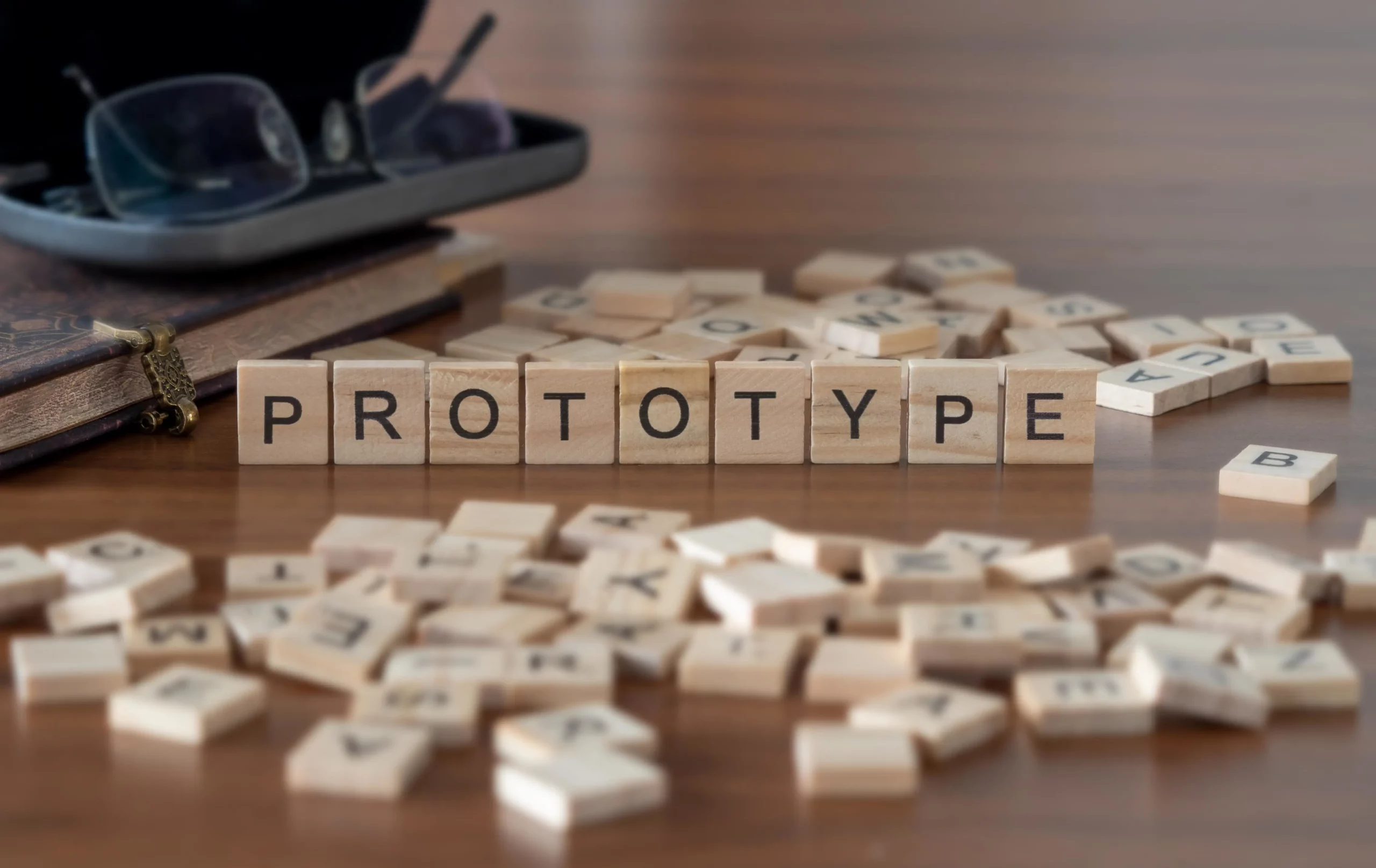 Alone you go fast; together you get further
It is only natural that you would prefer to carry out this project with your own people. After all, engineers get joy out of thinking up new products. However, if there is insufficient knowledge of electronics and connectivity in the department, working with a specialized party might be a better idea.
Dare to make mistakes
Innovating is not an exact science. Planning, budget and outcomes cannot be predicted. A large proportion of ideas, tests or initiatives will "fail". But that doesn't make anything go wrong. Failure only happens if you don't learn anything from the idea or process. Because that knowledge provides new insight for the next innovations. You can only speak of "failure" if you let ideas be stifled by lack of courage. Then you lose the energy and enthusiasm of everyone involved. The chance of a new innovation is minimal. So make sure your organization learns from the things that went well, but also from the things that did not.
Also, dare to spread your opportunities. If your innovation strategy depends on a golden egg, you can't let it fail emotionally. So then you definitely go too long and too far, even if it turns out that it doesn't work. Such a big bruise damages innovation capacity grandly. Get going with several innovations at once. Test early and on a small scale, so that losses are small and you dare to 'fail'.
A continuous innovation process
Good innovation is a continuous process. Both for the smaller incremental innovations, and the search for radical opportunities. It takes time, money, attention and support. Innovation must be part of your culture. In an innovation culture, innovation and improvement is elevated to one of the organization's core activities. All employees are given the trust and resources by their supervisor to experiment, make mistakes and implement improvements in and around the entire organization.
For example, you could have all employees focus entirely on innovation one day a week, preferably in a multidisciplinary team led by an innovation facilitator. Bigger ideas, which are further along in development, you take out of the fixed structure and treat as in internal or external start-up, so they get all the attention they need.
Innovation is learning and doing
You will run into more and more questions as you search for an innovative solution. You'll look at different options, you'll research and take stock, and you'll learn from the insights you come across in your path. And then you'll start convincing people and bringing them along in the process.
If you have questions about your specific situation or would like to learn more about safety electronics or digitalization opportunities, please contact us.
Also interesting
What is the difference between improving and innovating?

Many organisations like to come up with something new in the market. Whether it is an improved product or something completely new, consumers expect companies to continuously keep up with the latest technologies. Are you not meeting this expectation? Then chances are your consumer will switch to your competitor. By… Read More

How do you become innovative? Create a creative mindset

Your company wants to enter the market with new ideas. Expand the existing product or come up with something completely new. But what if ideas just don't come? What if both you and your colleagues get stuck? So how do you make sure you still come up with something new?… Read More

What is innovation?

As an organization you want nothing more than to sell a product or service with which your target group is more than satisfied. But the rapid technological developments may well make your product or service obsolete sooner than you had envisaged. By innovating you ensure that your product or service… Read More