Despite the fact that the Netherlands does not want to be completely gas-free until 2050, many people are already saving on gas. Not only good for the environment, but also for the wallet. After all, the price of gas is a bit more expensive than the price of electricity. How do you make your house gas-free step by step?
Making your whole house gas-free in one go would require a complete renovation. Far better to tackle your home step by step. Start by insulating your home in places you can easily reach. Include insulation immediately with every renovation and maintenance.
In this blog article, we give you a step-by-step plan for a gas-free home:
Also want to live gas-free? Download our free e-book and find out what you can do.
1. Check the insulation of your home
Before you start making plans at random to make home gas-free, you will have to start at the beginning. And that is insulating your home. With good insulation, you lose less heat, which means the stove doesn't have to work as hard and therefore you use less gas.
Get to know your home well and check your home's insulation. Look in the roof, examine the exterior walls and floor of the ground floor and crawl space, and check what kind of glass is in your windows.
Don't know how to check your home's insulation? Milieu Centraal has developed an Insulation Self-Scan that you can do for free to find out the state of your home's insulation. If you live in a house built in 2000 or later, you can be sure it is already well insulated.
2. Improve the insulation of your home
Making your home gas-free is no easy task. For insulation alone, you need at least the following:
Cavity wall insulation;
Good or very good floor insulation;
Good or very good roof insulation;
HR++ glass in the windows of living areas and bedrooms.
Not only does it take less energy to heat your home, you can then choose to heat your home with heating water of around 50 degrees. This in turn is essential for using a heat pump.
Find out what you can do to improve your insulation:
Improve roof insulation
Your roof insulation falls under very good when it has an insulation value of Rc 6 or more. It is best to improve your roof insulation when you get new tiles or roofing, when you are going to renovate or refurbish the attic or when you are going to install a dormer window.
Improve floor insulation
Very good floor insulation has an insulation value of Rc 5 or more. In most cases, it is easy to insulate your floor through the crawl space. You can do this at any time.
Are you having an extension installed? Then get an insulated floor in this space right away. After all, floor insulation is not an expensive measure that pays off immediately.
Will an underfloor heating system be installed soon or is it on your wish list? Then a very high insulation value is also very important to prevent heat loss.
Improve wall insulation
Did you know that cavity wall insulation has an insulation value of only Rc 1.7? That's not very much, nevertheless cavity wall insulation makes a lot of sense. After all, you save a lot compared to no insulation at all. Cavity walls can be filled at any time. So you don't have to wait for a renovation.
Do you want to save even more? Then it is a good idea to combine cavity wall insulation with insulation on the outside or inside of the facade. This is a very radical and expensive measure, though. If you choose to combine this insulation with a refurbishment or renovation, the costs might not be too bad. A good time could be the refurbishment of living rooms or bedrooms, having the external facade renovated or when you have new window frames and doors installed in a facade.
Improve window insulation
You would do well to replace the glass in your existing window frames with HR++ glass. This is often fine to do, sometimes with just a few adjustments. This is usually not the case for triple glazing.
Do you want to spread the costs? Then it's best to start by replacing glass in the living areas and replace the bedrooms later.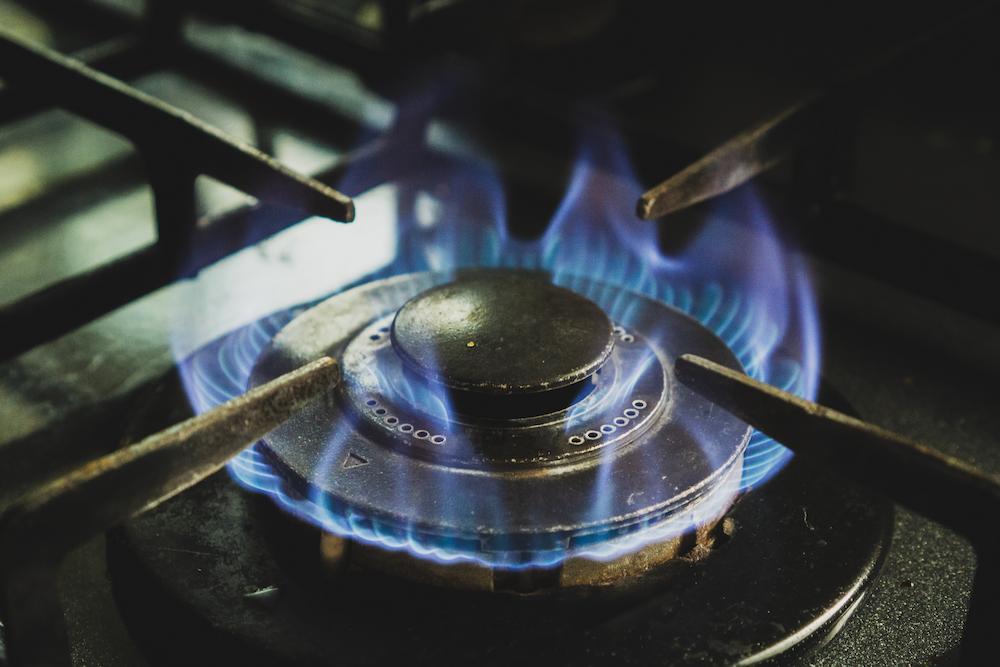 3. Check and improve ventilation
Ventilating your home properly is very important for your health. However, this also costs a lot of energy. After all, fresh air has to be reheated. Nowadays, there are many smart ways to ventilate your home properly and energy-efficiently with less draughts. Think for instance of wind pressure-regulated grilles or a ventilation unit in the living room that lets in just enough fresh air and pre-heats the incoming air.
Smart ventilation contributes to a pleasant and comfortable home. Air entering through seams and cracks creates cold draughts. Besides feeling unpleasant, this draught is also difficult to warm up.
4. Check the radiators
Eventually, of course, you'll want to replace your boiler (running on natural gas) with a sustainable heating system. Or perhaps you will opt for a low-temperature heat network. Then it is important to know whether your radiators are big enough for these lower temperatures. If a radiator is too small, it cannot give off enough heat and you will have to make some adjustments, for example replacing your radiators or installing more radiators.
5. Switch to electric cooking
Electric cooking is one of the last things you do to switch to gas-free living. After all, cooking doesn't use that much energy. That 2 to 3% of your annual gas consumption doesn't do much for the climate.
This is different when you want to replace your kitchen. In that case, it is advisable to immediately switch to induction.
6. Replace the boiler
When your house is well insulated and you have switched to electric cooking, it is time for completely gas-free living. The next step depends on the heat plan for your neighbourhood.
Heat grid
Has a heat network been chosen for your neighbourhood? Then you won't need a heat pump. In addition, chances are that you won't need to modify your radiators (unless the heat network works with a low temperature).
In this case, a solar boiler or a shower with heat recovery could be a good addition to your energy consumption.
Green gas
There will be green gas in some neighbourhoods in the Netherlands. This is gas from bio-mass. Green gas will be combined with a hybrid heat pump. You will then heat your house mainly electrically and in case of cold, green gas will support this.
Heat pump
Some neighbourhoods will have a collective heat pump. This is a large heat pump for several houses.
Developing gas-free innovations together with Beeliners
Our colleague Henk has decided to go gas-free. To do so, he has developed his own smart device that converts electricity into heat. Check out the interview with Henk in the video below.
Do you have a good idea for a gas-free innovation? And would you like to have your idea developed in collaboration with Beeliners? We would love to help you! Contact us without obligation or drop by for a cup of coffee and we will be happy to discuss the possibilities with you.
Also interesting
Sustainability: Subsidies and funding

There are already many reasons to want to save on gas. Think cost savings and the environment. But with the right subsidies and financing, it becomes even more attractive. But what subsidies and schemes are actually available when it comes to saving gas? With the right tools, you can… Read More

9 tools to help you save gas

Of course, saving gas is very easy by turning off (or turning down) the heating or switching to electric cooking. But not everyone is eager to spend whole days in the cold. Fortunately, there are a lot of tools on the market that will help you save gas without having… Read More

How does solar energy work?

The accessibility of solar panels has skyrocketed in recent years. More and more households are choosing to have solar panels installed to save on their energy consumption. But how does solar energy actually work? The sun is an inexhaustible source of clean energy. With the help of a solar panel,… Read More