If you want to save as much gas as possible, you will choose to turn down your thermostat a little in winter. As a result, you might feel a bit colder than before. With some clever tricks, you can save gas without having to sit in your house shivering.
Did you know that there are several ways to heat your home and yourself without immediately turning on your thermostat? In this blog, we look at various tips for staying warm in winter.
Also want to live gas-free? Download our free e-book and find out what you can do.
1. Layers, layers, layers
When you have several layers of clothing on, you can adjust faster to transitions from inside to outside and vice versa. Choose a shirt underneath your shirt and a cardigan or thick jumper on top. But you can also wear several layers of clothing on your legs: tights under jeans, for example.
By combining several layers of clothing, you can protect yourself against the cold or when you don't want to turn on the heating. Should it get a bit warmer, you can also act quickly by taking some off.
2. Electric cardigans, body warmers or socks
The electric blanket is a well-known phenomenon. But the number of garments you can buy that run on electricity is also surprisingly high. Think, for instance, of an electric vest that is rechargeable. You can choose from electric vests, body warmers or even socks, among others.
Downside: many electric garments are not produced sustainably and are also very pricey.
3. Opt for a blanket
Snuggle under a blanket on the couch in the evening. This blanket also looks stylish during the day, while keeping you warm as soon as it starts to get cold. Nowadays, there are many different types and sizes of blankets available. Opt for a very large one if you prefer to crawl under the blanket together.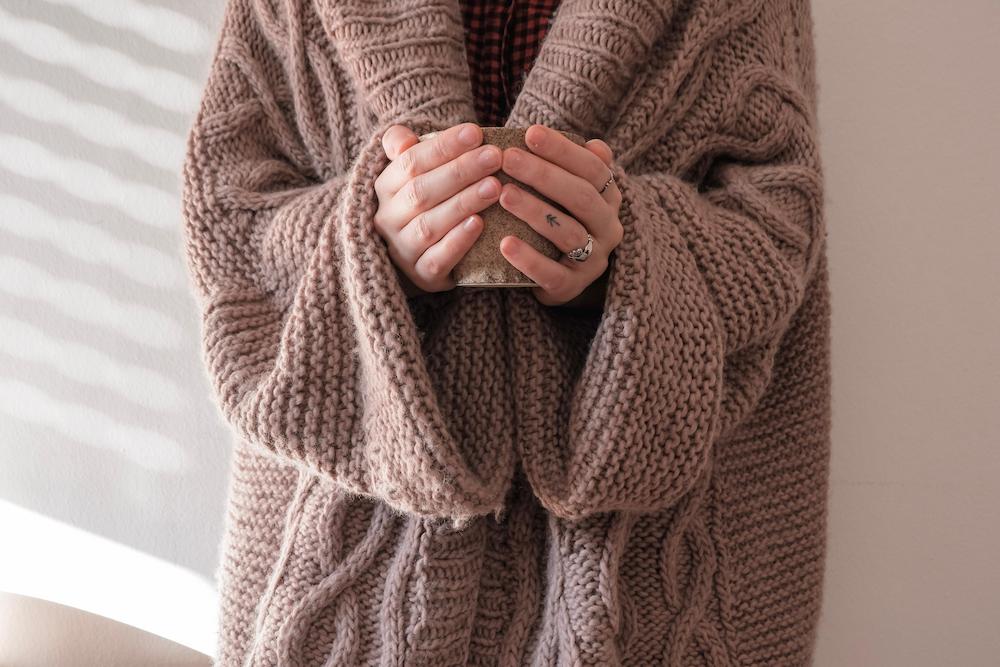 4. Make smart use of your curtains
Do you have curtains in your living room? Then you can use them cleverly to bring in free heat during the day and keep it in at night. Open your curtains during the day to let the sunlight in. This will warm up your house slightly. By closing them when it gets dark outside, you create an extra layer of insulation and keep the heat inside.
5. Get a warm and soft rug
A warm and soft rug is also very atmospheric for your home. It also makes sure your feet land on something warm when you get up from the sofa. This prevents your feet from cooling down faster.
6. Do not heat all rooms
It is often not necessary to heat your whole house. By keeping one room warm where you and your family can stay for a longer period of time and closing off unused rooms, you can save a lot of gas.
Keep doors tightly closed and cover the warm room with blankets whenever possible. You can also use heaters and other appliances from the rest of your home to keep that one specific room warm.
7. Light candles
Of course, you can light candles all year round in your home for some extra atmosphere and cosiness. However, lighting candles in winter has an additional function: it creates a wonderful, cosy warmth. The more candles you light, the more cosy it becomes.
8. Light the fireplace – if you have one
Do you have a fireplace in your home? Then light it! Besides the warmth it will give off, it also creates a cosy atmosphere in your home. With a fireplace, the temperature can quickly rise higher that you will no longer need a rug.
9. Make sure your head, hands and feet stay warm
In the house, choose nice warm slippers or extra thick house socks to keep your feet warm. But cut-off gloves and/or headgear can also help keep your body warm.
However, it is vital to make sure your hands and feet are warm before you cover them. Once your body is cold, insulating clothing has no effect. Clothing slows heat release as soon as there is a temperature difference.
10. Drink something warm
Drinking a warm drink will make you feel nice and warm inside, in addition, this feeling can also last for a while. An additional advantage of a hot drink is that it is good for warming your hands.
Note: drinking an alcoholic drink is not as good again. Despite the burning sensation you initially get, it actually lowers your body temperature.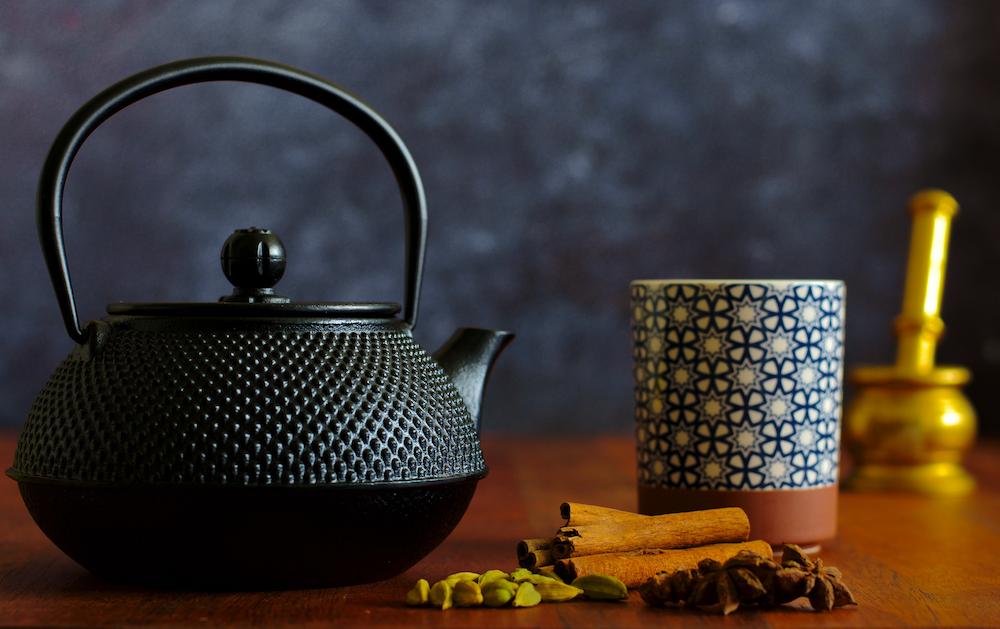 11. Cuddling with your pet, child or partner
Pets and babies are like living heaters. This, of course, also applies to your older children and/or partner. A good reason to snuggle up together on the sofa or to take your pet/baby on your lap.
12. Leave appliances open to cool
Many people regularly use the oven for dinner or to bake sandwiches, for instance. By leaving the oven ajar, you utilise the oven heat in the rest of your home. The temperature of your home can rise by just a few degrees without using extra energy.
This also applies, of course, to other appliances such as the dryer.
13. Don't put your favourite place to sit too close to the radiator
As tempting as it may be to put your favourite chair close to the radiator, don't do it! This is because the chair absorbs heat that should actually enter the house. By placing your favourite seat elsewhere, the warm air can circulate freely. This also applies to curtains and drying clothes.
14. Keep moving
Many professions these days require working behind a computer. This causes you to move little and thus get cold. So make sure you move around regularly. Get some coffee, wave your arms or walk around your home/office. You can also easily turn in circles with your feet when sitting still.
Developing gas-free innovations together with Beeliners
Our colleague Henk has decided to go gas-free. To do so, he has developed his own smart device that converts electricity into heat. Check out the interview with Henk in the video below.
Do you have a good idea for a gas-free innovation? And would you like to have your idea developed in collaboration with Beeliners? We would love to help you! Contact us without obligation or drop by for a cup of coffee and we will be happy to discuss the possibilities with you.
Also interesting
Sustainability: Subsidies and funding

There are already many reasons to want to save on gas. Think cost savings and the environment. But with the right subsidies and financing, it becomes even more attractive. But what subsidies and schemes are actually available when it comes to saving gas? With the right tools, you can… Read More

9 tools to help you save gas

Of course, saving gas is very easy by turning off (or turning down) the heating or switching to electric cooking. But not everyone is eager to spend whole days in the cold. Fortunately, there are a lot of tools on the market that will help you save gas without having… Read More

How does solar energy work?

The accessibility of solar panels has skyrocketed in recent years. More and more households are choosing to have solar panels installed to save on their energy consumption. But how does solar energy actually work? The sun is an inexhaustible source of clean energy. With the help of a solar panel,… Read More