The world is constantly changing. As an organization, there is no choice but to adapt to this situation. Search for new solutions and therefore continue to innovate. The degree of adaptability will determine the success or failure of your organization.
In doing so, innovation is certainly not just about technology. Perhaps a bit strange to read this from a company that is pursuing technological innovation! You don't have to be a high-tech business to be able to innovate. It's mainly about having the guts to look at things differently and daring to enter into a dialogue. Only then will you find out where the real needs are.
In this blog article, we provide tips to get you started innovating:
Are you also interested in turning your idea into reality? We are happy to assist you. Feel free to drink a cup of coffee with us to discuss the possibilities.
1. Renewed look into the organization
The well-known statement: "That's how we always do it here" already gives a good reason to explore whether it can be done differently. Do not always look for big "groundbreaking innovations", but start small. Solutions to small daily problems or irritations can be very valuable. By doing these improvements together, it provides the first steps towards an innovative organization.
2. Don't try to discover everything yourself
As an organization, you don't need to have all the knowledge in house. This costs unnecessary money and limits the innovation process. Collaboration with other organizations is therefore increasingly common. By exchanging experiences with others, we come to new insights. Many ideas from other markets may also be applicable to your organization. Of course you have to take patents into account, but general principles are fine to use.
3. Keep distinguishing yourself from others
Consumers and/or customers are not only price sensitive but also have high expectations. To remain attractive you have to stand out. It is important to look at this from the customer's point of view. What pain are you going to take away from him or what added value can you create. Then also discuss with the customer whether your solution really solves the problem. Try especially to investigate whether you are wrong and not to prove that you are right!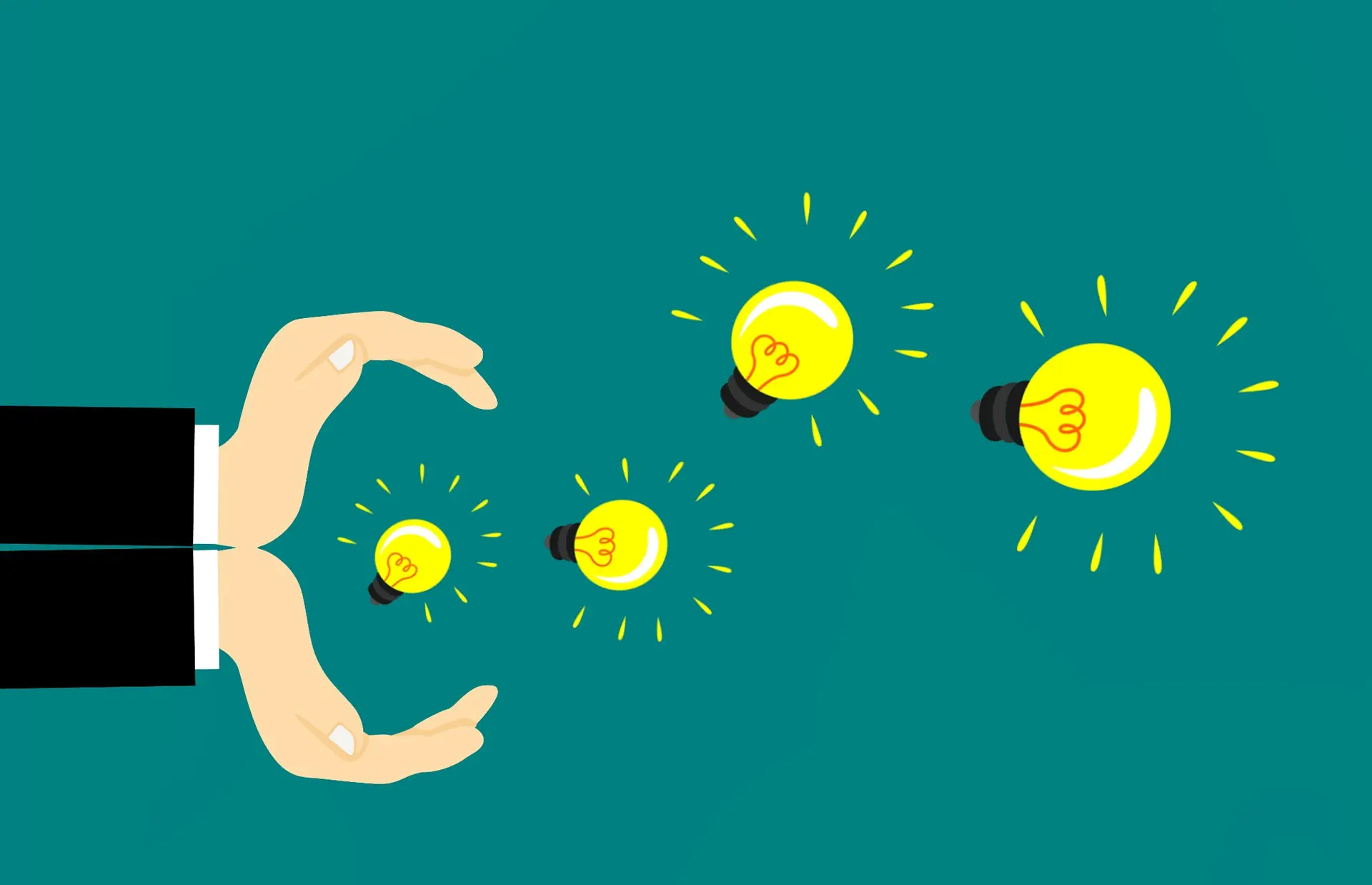 4. Keep an eye at your competition
It is wise to keep a close eye on your competition. In which areas do they score well and where are the opportunities? Are those opportunities in areas where you yourself can still grow? By responding to these areas with your innovation, you can more easily turn your idea into a success.
5. Dare to try
A famous saying is, "If nothing is allowed to fail, you'll never come up with anything new." Most ideas are nipped in the bud by being beaten down in discussions. Just try it out and the feedback you get can be used immediately to adjust it or to include it in a new attempt. In doing so, it is important to appreciate those who try and not just those who are successful.
6. Gather the right people around you
To drive an innovation or renewal, it is important to have the right mix of people who think in possibilities and people who think in problems. By networking with a diverse group of people, you can change perspectives and come to different insights.
7. Do not innovate: Someone else will do it
Innovation can happen at any level, innovation is not just for large multinationals. You can succeed as an SME with help from other parties. Your customers will be happy with smart solutions that are easier and more efficient. Let your vision live and don't be conservative. Your ideas and solutions can bring just that uniqueness.
Innovating with the help of Beeliners
Would you like to have your idea worked out in cooperation with Beeliners? We would like to help you! Feel free to drop by for a cup of coffee and we will be happy to discuss the possibilities with you.
Also interesting
7 tips for organising an innovation workshop with your team

An innovation workshop is an interactive session designed to help participants generate new ideas, come up with creative solutions and develop innovative processes. During an innovation workshop, participants can collaborate and brainstorm to discover new perspectives and solve existing problems. Innovation workshops can be organised for various purposes, such as… Read More

What is the difference between improving and innovating?

Many organisations like to come up with something new in the market. Whether it is an improved product or something completely new, consumers expect companies to continuously keep up with the latest technologies. Are you not meeting this expectation? Then chances are your consumer will switch to your competitor. By… Read More

How do you become innovative? Create a creative mindset

Your company wants to enter the market with new ideas. Expand the existing product or come up with something completely new. But what if ideas just don't come? What if both you and your colleagues get stuck? So how do you make sure you still come up with something new?… Read More